Have a Safe & Happy Summer!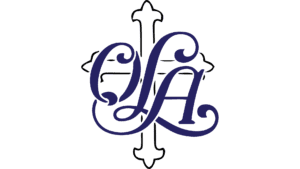 Report Cards

Report cards will be generated and posted to Digital Academy on Friday, June 3.  All families will receive an email and text notification when they are published.  If you need a printed copy, please call the school office between 8am at 12pm on a weekday in June.

Summer Office Hours

The OLA School office will be open throughout the month of June each weekday from 8am until 12pm.  The office will be closed throughout the month of July and will reopen in August and will be open each weekday from 8am until 12pm.
If you need to reach the school office outside of those hours, call the parish rectory at 216-252-2332 and leave a message.

Fall Sports Registration
Reregistration for 2022-2023

Registration for the 2022-2023 school year is still open.  If you need another copy of the registration packet or have questions about any of the state scholarships, please email me at mfalk@olangels.org.