Seventh Grade
The 7th graders have been reading A Christmas Carol by Charles Dickens in preparation for our field trip to the Playhouse to see the production on December 4.  As the second quarter service project, 7th graders visited residents at Larchwood Nursing Home and played various games with them.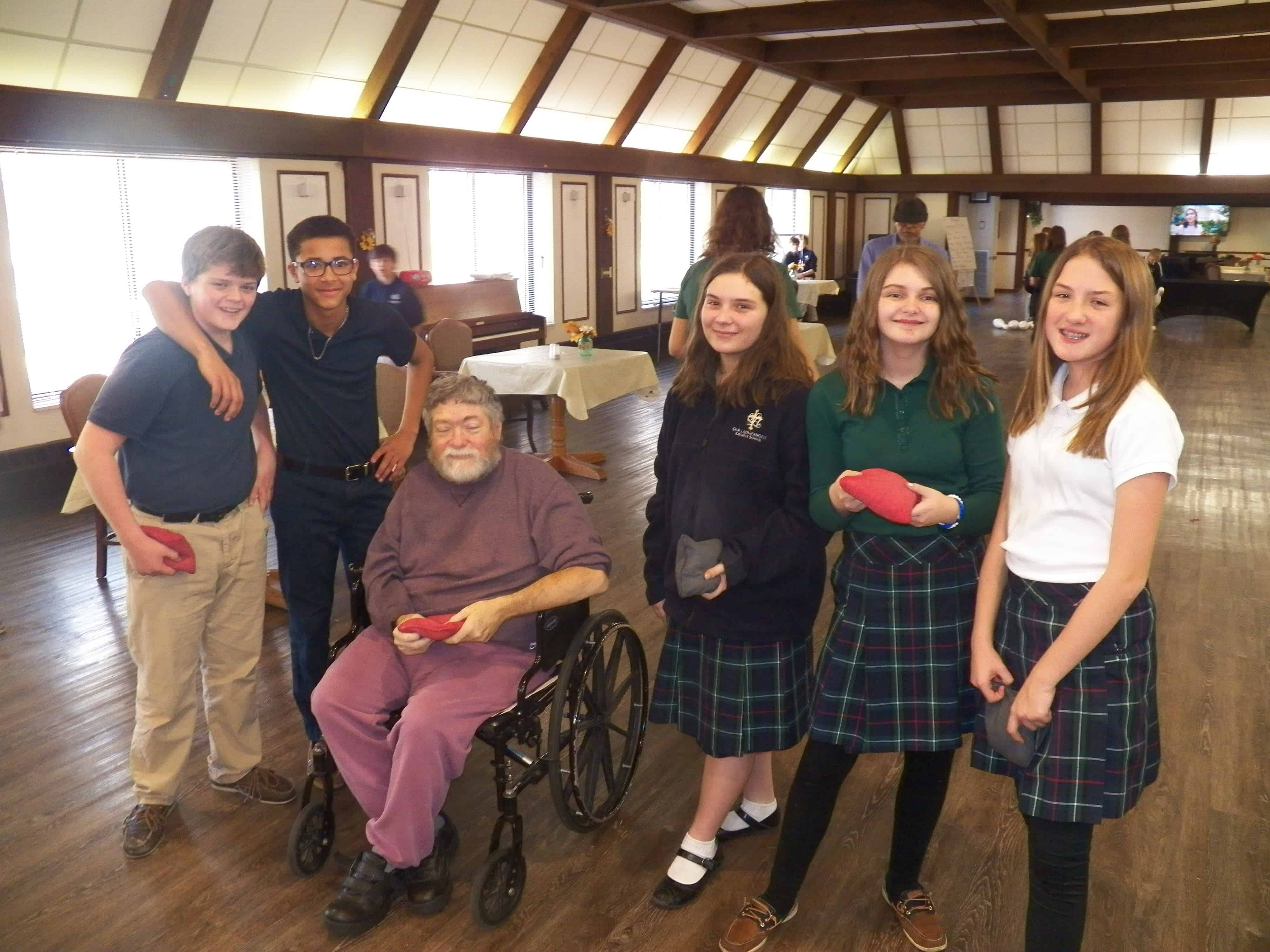 Eighth Grade
After having been out of school on Election Day, the eighth graders returned to hear a talk on Patriotism, given by the local American Legion Post from Fairview Park, Ohio. The students left with a better understanding of our country's flag and  a small flag to call their own. November 9th was the eighth grade Confirmation Retreat, which gave the confirmandi time to reflect on the gifts of the Holy Spirit. Students are awaiting a talk, which will be  given by the Culture Project, a group of young Catholic men and women (currently in residence at the old rectory), who travel to different schools, speaking to young people about topics that concern them. Students will wrap up November with our Thanksgiving holiday. Happy Thanksgiving to you and yours!
Math classes have been working with the Scientific Notation. Students have been working with how to put numbers into scientific notation and standard notation. Next, students will learn how to add, subtract, multiply and divide with scientific notation.  In English class students are about to begin compare and contrast essays. Classes have reviewed types of phrases and how to combine sentences to make their writing better! The descriptive essays students just finished turned out great!
Science classes investigated parabolic motion while attempting to throw footballs in straight lines at targets at increasing distances.  The eighth graders finished up their reading of Animal Farm and created interactive board games to represent the plot, themes, characters, and conflicts in the novella.