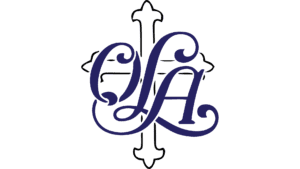 No Hot Lunches Next Week

During the final week of school, there will be NO HOT LUNCHES SERVED from the cafeteria
There will be NO BREAKFAST SERVED on Thursday, 5-26 and Friday, 5-27

Last Week of School

The week of May 23-27 will feature picnics for the classes as well as other special events.  Please pay attention to any emails and messages about these events from the teachers.
Sports Day (Field Day) will be on Thursday, May 26.  Students should dress comfortably that day as they'll be playing outside.

May 27

will be a half day and students will be dismissed at 11:30am

Water Bottles

Make sure to send your students to school with a water bottle!  It can be reusable or just a disposable plastic water bottle.  There are no water fountains in the school but there are bottle fillers.

Fall Sports Registration
Uniform Shorts

For the month of May, students are permitted to wear khaki or navy blue shorts.  Cargo shorts with side pockets are not permitted. All other aspects of the dress code remain the same.  Please refer to the Parent/Student Handbook (page 16) for specific details about this policy.

Reregistration for 2022-2023

Registration for the 2022-2023 school year is still open.  If you need another copy of the registration packet or have questions about any of the state scholarships, please let me know.